Cultivate Leadership in High-Potential Employees
In this 6-month experiential program, high-potential employees engage with a personal leadership coach who challenges and supports the employee in a strategic business project. This project prepares the individual to take on future leadership roles in the organization.
Team members are empowered with skillsets and mindsets that help them lead with confidence and success.
Program Outcomes:
1. Leadership Skills. Develop skills and confidence for future leadership opportunities
2. Effective Leadership Style. Identify and maximize effective leadership qualities.
3. Executive Presence. Develop and refine a personal leadership brand while managing emotions in self and others.
4. Influencing & Change Management. Utilize stakeholders and team members to engage change.
5. Long-Term Development. Create a long-term leadership growth and relevancy plan.
6. Strategic Thinking & Decision Making. Develop a mindset for strategic development of high-value ideas and innovation. 
Learn More About the 6-Month Accelerating High-Potentials Program
Accelerating High-Potentials Overview
The Accelerating High-Potentials program includes a strategic business project, leadership curriculum, and leadership coaching.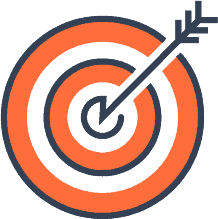 Strategic Business Project
A team of new and future leaders work together to identify a project that will positively impact the business. They create a strategy for executing that project. In conjunction with leadership coaches, the group takes a "team laboratory" approach that encourages them to form around this business project to gain leadership awareness and mindsets.
During this project, the team will be encouraged to seek input from internal and external sources, influence key stakeholders, and will ultimately present their business project to senior leaders. The expectation is that this project solution will be adopted by the organization and further the success of the business.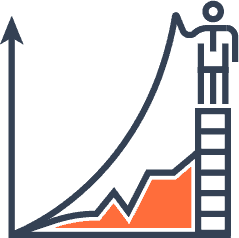 Leadership Curriculum
Throughout the planning and development stages, team members will participate in 6 leadership learning modules. The curriculum includes Connecting With People, Stages of Team Development, Inspiring Trust & Confidence, Strategic Thinking & Decision Making, Influencing & Change Management, and Executive Presence.
These leadership learning modules give the leaders skillsets and mindsets that will empower them to become effective leaders.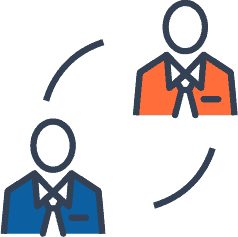 Leadership Coaching
Each participant in this program is paired with a personal leadership coach who will guide them through the leadership learning process. This coach is the most important tool during this program, helping to individualize curriculum, guide participants in applying new skills on the job, and supporting the team member with expert advice and guidance.
The addition of a leadership coach gives each new leader a mentor who will help shape them into successful, confident, influential, and successful future leaders of the company.
Coach-Supported
Each individual and organization has different strengths, challenges, and goals. Participants of the high-potential program are partnered with an experienced leadership coach who helps them determine their strategic business project, individualizes the program curriculum, ties it to existing initiatives or challenges, and creates personalized goals and development strategies.
This coach will be the high-potential employee's co-pilot during the leadership skill development project, coaching them in success during the strategic business project, and helping them to develop the essential skills to be a successful future leader.
This results in participants applying skills long-term in the workplace 3x more effectively (up to 87% skill retention and long-term application) than traditional leadership development programs.
Why Leadership Choice?
Leadership Choice was founded in 2008 to maximize the potential of teams and leaders to increase productivity, profitability, and employee satisfaction. With some of the best leadership development experts, organizational psychologists, content developers, business coaches, and virtual learning experts, Leadership Choice has revolutionized the delivery of training material to achieve 3X better results than traditional training.
With each program available in a classroom, virtually, or on-demand, delivery is flexible and fits into existing work responsibilities instead of detracting from them.
Our flipped classroom and coach-supported leadership development approach achieves 3x better long-term retention and on-the-job skill application than traditional leadership development programs, with over 87% of skills and mindsets on average successfully applied 6+ months post training.
Download Program Overview
Accelerating High-Potentials combines assessments, a strategic business project, coaching, interactive workbooks, live-virtual workshops, and follow-on retention exercises and information. Download a program overview and contact us for pricing (group rates available).
Request more information about our programs or get in touch to discuss customized pricing or program development by completing the form below.