Tailored Learning to Match Your Needs
We regularly tailor our content, training materials, program design, and delivery details to match clients' needs. We can pull from our library of training modules in tailor design without incurring custom pricing. We also offer design services for organizations that need their materials to reflect their organization's branding or nomenclature.
Custom Design Services
Tailored Modules
We have a number of ready-to-go modules to round out your leadership development efforts, including Candid Conversations, Strategic Thinking, Game-Changing Innovation, Leader as Coach, Change Management, Presentation Skills, Goal Setting, Project Planning Essentials, Time Management, and more.
Learning Design
We can develop specialized learning to meet your organizations needs, including modifying the program design, mapping competencies, defining impact measurement, or developing communications.
Materials
We can tailor learning materials to make our programs more relevant, including adopting your branding and language, changing examples and case studies, or blending in content from other sources.
Delivery
We can modify how your programs are delivered, such as changing terminology, changing session length, and providing special handling where needed.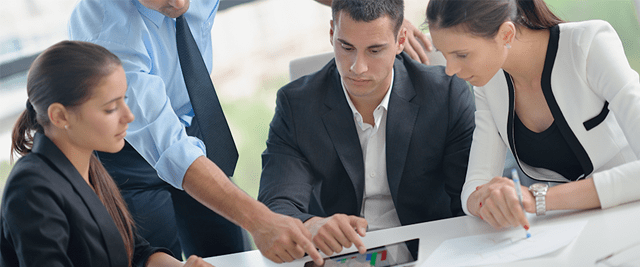 How Can We Help You?
Is there a leadership development objective you're not achieving? Let us help. Please complete this form or contact us at 800-232-9022.