3X More Effective Leadership Training & Development
High Impact, Provable Business Results
Training & Coaching Programs
Request more information about our training or coaching programs.
Let us empower you with real, long-lasting, impactful results. You'll never look at employee and leadership training programs the same again.
3-4X More Effective. Participants retain on average 83-87% of the material after 6 months post-training (that's 3-4X higher than the industry standard of 23-34%).
Virtual Programs. Material is broken out into manageable chunks and delivered online (with live instructors) to fit into busy schedules while delivering high-impact, measurable results.
A Coach for Every Trainee. Every leadership development participant is paired with an experienced business coach to guide them through the material while highly personalizing the learning to the individual and to the organization.
Coaching for Every Trainee, Every Time.
Every leadership training programs includes a live leadership coach for each trainee. This experienced business coach:
Leads the participant through their training
Personalizes the curriculum to the individual's specific duties and challenges
Creates goals and action plans in line with company objectives
Provides follow-up to maximize retention and help participant overcome obstacles.
Our Communication Workshops are supported by post-training virtual coaching that helps participants overcome challenges to implementing material, while supporting better long-term retention and application of their new communication skills.

Flexible Virtual Training
Flexible training with live facilitators, group discussions, and rich media elements. Access on any device with an internet connection.

Traditional Classroom
Prefer an in-person training event? We will send our professional development experts to facilitate a classroom training workshop.

Certify Your Trainers
Certify your own in-house trainers with Leadership Choice material and processes to strengthen your existing training program.
Looking to Maximize Your In-House Employee Development Program?
Our tools and coaching can support your program to amplify long-term retention and application.
Hear From Some of Our Clients
Recent Articles & Insights
Catch up on some of the most recent insights from our leadership development experts.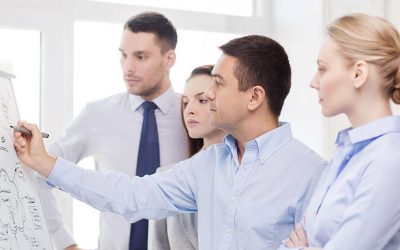 The Flipped Classroom Model & Why It's Important in Long-Term Success by Patrick Bosworth Are You Dooming your Employee Development to Failure? The Flipped Classroom Model & Why it's Important in Long-Term Success   More and more professional learning...
read more
Let's Talk!
Do you have a question for Leadership Choice? Would you like more information about our programs or bulk pricing opportunities? Let us know!