Our Approach to Learning
Research consistently shows that training programs yield <30% retention after 6 months. Our team of training executives, organizational development experts, and seasoned leadership coaches have developed a breakthrough training + coaching program that greatly surpasses these rates in a high-impact, flexible environment.
The Challenge
In general, employee and leadership training is not a great use of time and money.
Research consistently shows that training programs yield  <30% retention rates after 6 months. That's likely why organizations are often reluctant to spend money on employee and leadership development. It's difficult to justify the time and expense without tangible impact.
The Solution
The good news is it doesn't have to be this way. Our breakthrough programs have more than double the retention 6+ months after training at rates averaging 75-85% and are extremely well received by the organization.
With participants engaged in our high-impact programs, organization leaders are pleased to see a measurable impact from their training investment.
Skill Retention & Application After 6+ Months
Get Amazing Results
We work closely with our clients to deliver effective and pragmatic training for their employees no matter where they sit—corporate headquarters, regional offices, retail locations, or even home offices. Based on any organizational footprint and our flexible delivery options, we believe we're uniquely qualified to address the challenges inherent to distributed organizations, diverse learning populations, and more/less access to technology.
We help each of our clients create a sustainable talent pipeline—one where internal promotions have the strongest support to become world-class leaders. Together, we embrace the idea that an organization's people are the single biggest factor in employee and client engagement, financial performance, and long-term sustainability. And together, we create good leaders and deliver unprecedented results.
Development that Delivers
Based on our track record of building leadership capacity for organizations, our leadership development programs help create greater leadership capacity for individuals, teams, and organizations. We do this with a unique combination of training and coaching–individualizing the learning process as much as possible, keeping it high value, and making it affordable for any sized organization.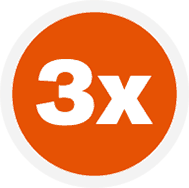 3X Better On-the-Job Application
With our virtual solutions, you can begin at any time. In a few interactive sessions supported by rich content, we instill a management mindset that results in immediate and measurable business improvement.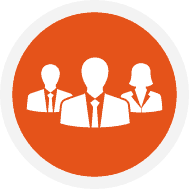 1:1 Coaching Creates Impact
Coaching cements leadership capabilities. When participants apply recently acquired knowledge and skills to job-specific situations, they internalize a path forward and realize greater benefit for themselves, their teams, and the organization.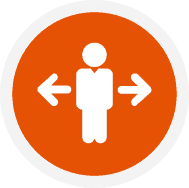 Flexible Delivery
In the classroom, a high-impact virtual setting, or a combination of both, our programs are accessible to all leaders, regardless of schedule, location, or learning style. Nothing stands in the way of the progress you need.
Flipped Learning
We flip the classroom with an anytime/anywhere model that begins with a simple, insightful assessment to create greater self-awareness of one's communication patterns. We baseline skill mastery with a survey. Our interactive workbooks then deliver the training on-demand and encourage action planning.
1:1 Coaching
We embed coaching in everything we do—because this is how results are achieved. Coaching develops talent, people, and organizations. It reinforces training and development programs by helping participants apply the knowledge and skills recently acquired in an individualized learning approach.
Individualized Learning
To ensure on-the-job application, Team Connect huddles further socialize key concepts for managers and their teams and extend learning.
Measuring Impact
We measure outcomes and compare those to preliminary survey findings. Add to this 360° interviewing for peer and boss input on application and mastery.
Ready to Get Started?
If you're ready to connect your culture, revamp performance management, or coach your teams and leaders toward world-class leadership, we would like to help.