Our Leadership Team
Founded in 2008 with the aim to focus and simplify leadership development with process and content innovations, Leadership Choice is led by a team of industry veterans with proven teams of coaches, content developers, IT professionals, and virtual learning experts. Our growing record of success confirms the tremendous value our approach delivers: positive impact on the results our clients achieve and an improved approach to the way they do business.
Patrick Bosworth
Founder and CEO
Patrick effectively coaches leaders at all levels and across a number of industries with a pragmatic, consultative approach. Previously, he was vice president with Right Management and held other senior OD and development positions in manufacturing and the professional services Industries. He holds an M.S. in Industrial/Organizational Psychology from Lamar University.
Dave Boizelle
Chief Learning Officer
Dave has unique capabilities in training facilitation and developmental coaching across mid-sized and global organizations. Previously, Dave was the chief learning officer with RSM McGladdrey. He also has extensive experience as a director of human resources and recruiting at Arthur Anderson, Inc. Dave has an M.S. in Instructional Technology from Utah State University.

Responsive
We have worked with hundreds of client organizations and thousands of leaders and can begin to make a difference for you today.

Innovative Ideas
We are constantly exploring the edges of training and development to bring the best ideas to the mainstream.

Advanced Technology
"Just the right amount of technology" guides our thinking as we embrace multiple learning styles and organizational models to get the job done.

Clear Communication
For us, it's all about clear communication; it underlies our training approach and is a mandate for our client interactions.
Recent Insights & Articles
Read some of our latest thinking on connecting with others, management development insights, and tips for leveraging leadership to achieve the aims of your organization.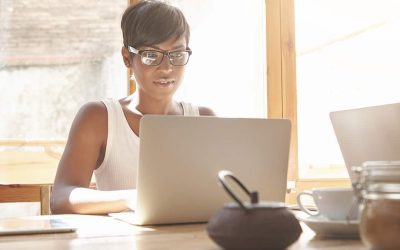 In the employee training and leadership development industry, we are seeing more and more companies transitioning to a virtual training environment. Virtual training is training that is completed online either in an on-demand or a instructor-led training...
How Can We Help You?
If you are interested in working together, send us an inquiry and we will get back to you right away!