Executive Coaching Services
Elevate your executive leadership skills with a best-in-class, experienced executive coach. Our experienced executive coaches have significant experience leading companies of all sizes, growth stages, & industries. Grow mindsets & skillsets while troubleshooting challenges & creating opportunities with an executive coach.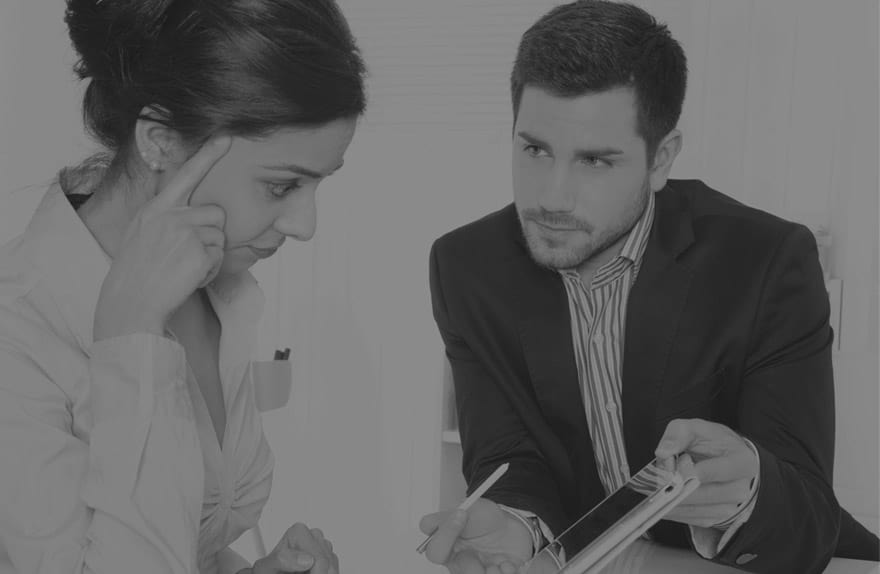 How Business Coaching Creates Impact
Coaching reinforces training and development programs by helping participants apply the knowledge and skills to achieve faster, more targeted success. With focused, one-on-one discussions about how to apply new concepts and internalize them, participants realize greater benefit for themselves, their teams, and the organization.
Coaching is available in leadership coaching, management development, employee training application, and executive leadership. All coaching is conducted in a confidential environment and helps leaders remove self-imposed limitations and leverage strengths, to help the training result in impactful, positive behavior change.
Why Our Business Executive Coaching is So Effective
Our business coaching program is led by executive, leadership, and training coaches who are seasoned business leaders and managers. Our coaches' primary careers are leading and managing people, programs, teams, functions, or organizations. This means they have deep, on-the-job experience.
Our coaches are specifically leadership coaches (we do not use life coaches) who meet strict standards regarding experience in client engagement, process, technique, and in delivering results.
Only the Best Coaches
We hand pick our coaches and then certifying them through our stringent leadership coaching process. Many of our coaches hold multiple leadership coaching certifications. Each coach also has international experience and frequently interacts across national boundaries and international time zones.
We utilize virtual phone-based leadership coaching in order to provide a coaching experience that is flexible, accessible, and affordable. This also allows us to have more frequent coaching sessions spread over a longer period of time, in order to enhance application and retention.
Monthly Progress Reporting
We provide monthly reporting on engagement, progress, and completion to keep our clients informed and involved with the coaching impact. Want to learn more about our coaching process? Contact us today.
Leadership Coaching Services
Our coaching services include:
Executive Coaching
Audience: Executives and Senior Leaders
Length: 6-12 Months
Executive Coaching is an individualized leadership development program that utilizes a one-on-one partnership with a seasoned executive business coach who accelerates the leader's capability to achieve short- and long-term goals within the company. This experienced business coach acts as an "executive co-pilot" to facilitate the development and growth of the leader as they are tasked with the creation and execution of strategy.
Accelerated Development Coaching
Audience: Emerging Leadership, Managers, & Directors
Length: 4 months
Designed to facilitate a leader's day-to-day and long-term duties and goals, the Accelerated Leadership Development Coaching program helps new leaders achieve confidence, insight, effectiveness, and success. This leadership coaching program pairs leaders with an experienced business coach who maximizes effective skillsets and mindsets aligned with the organization's goals.