Become A Certified Connecting With People™ Facilitator
Award-Winning Communication Program
_______
→ Ignite Employee Engagement
→ Reduce Conflict
→ Minimize Turnover
→ Increase Productivity
Download now for a special $195 Trainer Certification offer!
WHY BECOME A CERTIFIED CONNECTING WITH PEOPLE FACILITATOR?
Establish the award-winning Connecting With People communication program as part of your ongoing culture and curriculum.
Deliver in classroom, live-virtual, or on-demand eLearning
Simple & convenient certification
No yearly fees or recertification
Simple-to-use admin and participant dashboards
Highly engaging, interactive program
3X Higher retention and business impact than traditional communication programs
"Connecting With People wasn't just a communication workshop; it was a total culture shift. Our company communication improved, and even more importantly, so did our company-wide performance. We saw more come out of each team member — people were more engaged and excited to contribute to making our company more successful.
– Monica G.
About Connecting With People
Connecting With People is a simple, easy-to-implement communication development program that increases self-awareness, creates mastery in communicating with others, improves relationships with team members and clients, and maximizes performance and productivity of teams.
FAST PROGRAM – Whether you choose to present Connecting With People through eLearning or in a classroom, the program is fast-paced and interactive to master material without wasting time.
SIMPLE CURRICULUM – Connecting With People is based on self-awareness, simple tools for better understanding others, and easy techniques that immediately improve communication and interactions.
LONG-LASTING RESULTS – The tools presented in Connecting With People are exceptionally intuitive and practical in business applications. Immediate, positive results translate into long-term impact.
Poor Communication Costs Organizations on avg. $450k/year
Connecting With People's team communication program can IMMEDIATELY begin resolving issues caused by poor communication.
"How has Connecting With People Program Impacted You or Your Organization?"
"Connecting With People wasn't just a communication workshop; it was a total culture shift. Our company communication improved, but so did our company-wide performance. Relationships saw significant improvement, conflict decreased, and we saw team members more engaged in success and contributing more of their talents and ideas to [our company].
– Monica G.
"It gave us a common language for talking about communication and how to speak with more impact with other people in the organization and with clients. We can understand each other better and can we address conflicts more smoothly with clients. If we had done Connecting With People earlier, I think there  there are at least a dozen issues we probably could have avoided."
– Alan R.
Connecting With People™ Outcomes
Connecting With People is simple to teach, easy to learn, and provides participants with immediate mindsets and techniques to improve communication skills and overall professional performance.

More Effective Communication
Participants walk away immediately with communication techniques and mindsets that improve lifelong performance.

Conflict Management
Reduce the chance that conflicts will escalate and adopt skills and insights to more quickly achieve resolution.

Improve Relationships
Use more effective communication to improve relationships with team members, stakeholders, vendors, and clients.

Employee Engagement
Improve employee engagement, decrease turnover, and experience a more positive team environment.

Influencing Others
Become more strategic communicators to better influence higher performance, change initiatives, and sales.

Maximize Employee Talent
Better understand and utilize the talents of team members of existing team members and newly recruited employees.
3 Easy Delivery Methods
Pick a delivery method — or combination of delivery methods — that best fits your organization.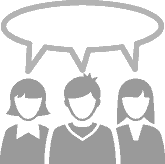 Classroom
Traditional classroom workshop approach with a highly-engaging interactive learning environment.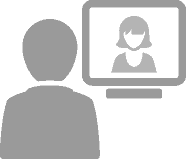 Live -Virtual
Pair participants with a personal leadership coach who leads them through live-instructor-led curriculum.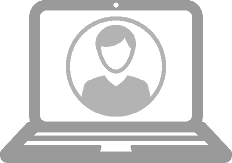 On-Demand eLearning
Based in an online, self-paced environment, the on-demand workshop is fast, easy, and inexpensive.
Download Program Pricing & Details
Employee Development Insights & Articles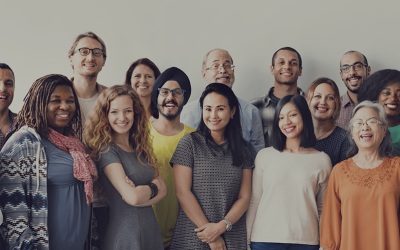 Leadership expert Dave Boizelle discusses the formula he uses to design successful high-potential leadership programs. After many years of designing and delivering a Leadership Acceleration Program in partnership with a leader in...
read more
Message a Connecting With People Advisor
Leadership Choice
1-800-232-9022
info@leadershipchoice.com
505 S. Val Vista Dr. Suite 5, Mesa, AZ  85204