Performance Coaching
Strike the phrase "constructive criticism" from your vocabulary. Replace it with one of a great leader's most important skills: "Performance Coaching."
"Performance Coaching" is the industry term for the strategic communication, feedback, direction, and support provided to others. Leaders who uses performance coaching when they interact their teams use most conversations to consciously communicate with employees, deliberately using the conversation to guide future performance and development.
The difference between "performance coaching" and "constructive criticism" is that performance coaching is a regular process that molds and encourages the type of behavior and performance you want your team to perform, while constructive criticism is typically an occasional correction to a problem.
But even more importantly, performance coaching is a conscious effort to help employees grow into more successful and effective contributors. By adding performance coaching to your regular interactions with your employees, you're creating a stronger, more valuable and more effective team.
Immediate Benefits of Performance Coaching
Although performance coaching doesn't always come naturally to leaders, it is a skill that can have lasting impact not only on the culture of a company, but also on KPIs related to efficiency, product or service quality, customer loyalty, employee engagement and retention, and more.
Effectively performance coaching delivers four benefits that can create significant change within the company:
Employees become better at problem solving and overcoming obstacles in ways that best benefit your company.2. Professional relationships become more positive and trusting, since your employees will never wonder where they stand and will feel comfortable and confident in their roles.
3. 
Employee engagement and retention soars
because you're providing much-needed recognition and are continually guiding employees in how to be more successful in their jobs.
4. And, of course, performance improves.
What performance coaching looks like in action
Learning how to coach for performance effectively provides massive benefits to your team members and company, but can be a difficult new skill to learn. Below are 3 ways leaders performance coach to drive team success, and 6 takeaway tips that you can begin implementing today to increase your performance coaching skills.
1 – Empower your team members to make decisions, but provide them the tools and resources necessary to succeed.
Performance coaching shifts responsibility from the manager to the direct report. In one of our recent articles, Coaching vs. Directing, we discuss how a successful leader doesn't provide all of the answers and direction, but instead empowers his or her team members to use their creativity and skills to problem solve, learn, and overcome obstacles.
Stay in Touch
Receive monthly insights & articles from our leadership development experts.
This doesn't mean the leaders steps back and watches from afar. Instead, the coach is a sounding board and provider of tools, resources, and information derived from a broader experience base, and helps test and discuss ideas before they are formally implemented. Even though the team member is empowered to make decisions, the outcome is a joint responsibility.
2 – Communicate to direct reports that their accomplishments, strengths, and contributions are valued and important.
An excellent leader knows that people perform at the level in which they view their capabilities. Promoting self-esteem while simultaneously encouraging positive behaviors means you're communicating a level of performance that you'd like to see repeated while giving your team member the confidence and self-esteem to do so.
3 – Improves direct reports' performance through specific feedback.
The key here is "specific." Be thoughtful and specific about the feedback you provide. Telling someone they did a "good job" doesn't give them any direction for what to continue doing in the future. Be specific about the actions or attitudes you'd like to see repeated.
If you're providing feedback on a situation that went wrong, specificity is still the most useful course of action. Focus on specific behaviors and their impact as opposed to personality and attitude, and you create a learning situation that can result in change, as opposed to a confrontation that ends in defensiveness.
6 Takeaway tips you can start implementing today
Here are some tips for more effectively coaching your employees:
Maintain & enhance self-esteem. People are motivated to work at a level consistent with their perceptions of their own competence. Strengthen your employees' beliefs in their own competence by being specific about what they do well and giving them challenging assignments while helping guide their success. This will help motivate them to perform at higher levels.
Provide recognition for work well-done. Showing appreciation for work well done makes it more likely that a person will do it again (and do it even better). Don't be stingy with your thank yous.
Provide feedback to improve performance. Let your team members know what they are doing well and what they could do differently to better meet expectations, to be more effective, or to improve future performance results. This helps clarify expectations, develops skills, an ensures continuous improvement.
4.
Describe impact
. Focusing on specific impacts of actions (rather than attitude or personality, which provokes defensiveness) helps create an environment for productive feedback and constructive criticism. Describing impact is also important when providing positive feedback as it gives your employees more information for performing well in the future
5. Be specific. The more information you can give your direct report about what is working and why (or what is not working and why), the more information they have to develop or modify their skills and actions.
6. Listen. Actively listen to your direct reports to fully understand the issues they face and to properly coach them through their challenges. Ask open-ended questions, then listen empathetically. This will also improve your professional relationships with them and inspire trust in you as a leader.
Unleash your inner coach
One in ten people intrinsically have the talent to successfully coach their employees, but every leader has the capacity to learn and master the skill.
John Russell, Managing Director for Harley-Davidson Europe had this to say about coaching:
"I never cease to be amazed at the power of the coaching process to draw out the skills or talent that was previously hidden within an individual, and which invariably finds a way to solve a problem previously thought unsolvable."
You can begin practicing coaching today by remembering that your job isn't to give the "right" answer and that, in fact, the best "right" answer may not yet be known.
Pat Bosworth
Founder and CEO
Patrick effectively coaches leaders at all levels and across a number of industries with a pragmatic, consultative approach. Previously, he was vice president with Right Management and held other senior OD and development positions in manufacturing and the professional services Industries. He holds an M.S. in Industrial/Organizational Psychology from Lamar University.
Article – Leadership Development Insights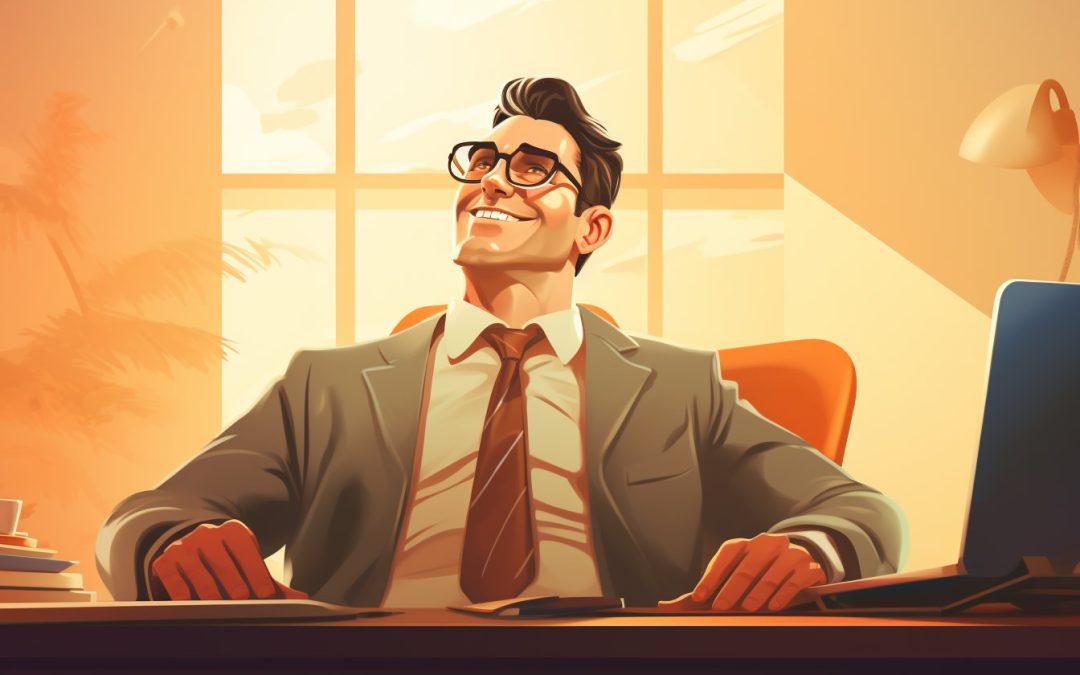 A few weeks ago we created a very important article that discussed all the ins-and-outs of why 1:1 leadership coaching can be a huge success. For those looking for the cliff notes: What is 1:1 Leadership Coaching? 1:1 Leadership Coaching is a personalized...
read more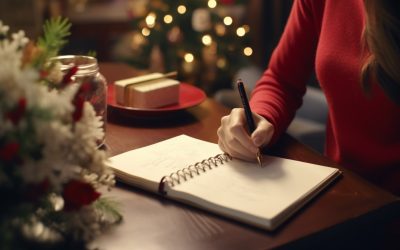 As the holiday season approaches, the atmosphere in your office begins to shimmer with a unique blend of excitement and nostalgia. It's a time when the air is filled with more than just the chill of winter – there's a palpable sense of anticipation, a readiness for...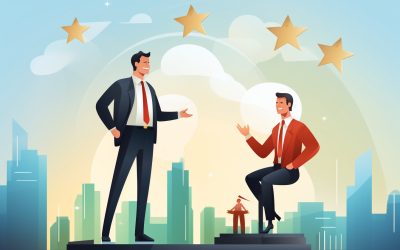 As the year draws to a close, you might find yourself facing the annual ritual of the year-end review. This time can feel daunting, filled with evaluations that focus narrowly on metrics and performance. But what if you could shift this experience from a source of...