A leadership profile designates the attributes a leader within your company should have. It becomes not only the checklist used during the hiring or promotion process, but is also used to evaluate current leaders and to predict talented up-and-coming future leaders within the company.
Making the Right Decision When Hiring a Leader
When you are looking to hire a customer service representative, you know you are looking for someone who is friendly, communicates effectively, can resolve conflicts, manages stress well, and has a talent for mitigating confrontation.
When searching for the perfect window glazier or a machinist, you're on the hunt for someone with knowledge and expertise in the industry, a track record for upholding safety protocols, the ability to work well within a team, and with proven consistent output.
Yet when it comes to hiring or promoting a leader, studies show we're not only less discerning about the traits we're looking for, but we also get our choice wrong almost 9 out of 10 times.
How Wrong Are We, Exactly?
Very wrong, according to several recent studies. In a recent report by Gallup (the market research guys), they revealed that only 1 in 10 people have the five essential, god-given talents needed to be a top-performing leader.
1 in 10 doesn't sound like that big of a stretch, right? If you have a pool of 50 applicants then there are at least 5 who will be exceptional leaders. And you are probably pretty confident that you have the capacity to sniff them out.
However, this same study showed that 87% of the time, organizations pick incorrectly. That means 87% of the time, the wrong candidate is hired or promoted to fill a leadership role.
Where Did We Go Wrong?
Blame it on our old-fashioned idea that if you work hard, you'll eventually ascend the company ladder.
No, really.
Multiple studies have found that the majority of leaders come from two major sources:
They were the highest-performing individuals in their department, so when a leadership role emerged, they were promoted into the position as a reward for their excellent work.
They have seniority at the company, having been around longer than any other employee in the department. When a leadership position opens up, their tenure grants them the promotion.
There may be some discussion around "whether so-and-so is up to the role," but in both of these situations, neither the candidacy nor the ultimate selection are based on that person's actual capacity to excel in a leadership role.
There are lots of reasons why this misstep occurs. For one, it's risky and costly to go without a leader for any extended period of time. When you also take into account that a hire from outside the company would also need significant time to gain their bearings within the organization, the months of diminished performance quickly add up.
Second, promotion into a leadership role has long been the expected "reward" for good performance within a company. After all, salary is typically based on job title; not on performance or contribution.
All of these reasons add up to one unfortunate truth: most of the leaders in today's organizations don't have the talent to lead with the skills that drive high levels of performance. Even more unfortunate is the fact that in all of this hullabaloo, most organizations aren't even quite sure what a good leader looks like.
Over 50% Of Organizations Can't Articulate What A Good Leader Looks Like
In a survey to hundreds of organizations across multiple industries, HR and those in hiring roles admitted that, for the most part, they didn't know exactly what to look for in a leader outside of the fact that the person had industry knowledge and a track-record for individual performance within the company.
52% of organizations surveyed cannot clearly describe the qualities they look for in a leader.
95% of organizations that do have list of attributes they look for are lacking one or more of the 5 most essential qualities of a top-performing leader.
You Can Fix The Leadership Dilemma Within Your Organization:

Step 1: Design A "Leadership Profile"
A LEADERSHIP PROFILE designates the attributes a leader within your company should have. It becomes not only the checklist used during the hiring or promotion process, but is also used to evaluate current leaders and to predict talented up-and-coming future leaders within the company.
Stay in Touch
Receive monthly insights & articles from our leadership development experts.
It's important to put a combination of soft and hard skills in your Leadership Profile. You want someone with industry knowledge and a track-record for success in the necessary department(s) or role. But even more importantly, you want your leaders to have the leadership talent necessary to drive a high-performance team.
There are 5 qualities (dubbed the Top 5 Leadership Attributes) that most unfailingly attribute to success:
People Skills: Communication isn't just about using the right words; it's about skillfully modifying the way you speak with different people to help engineer the desired result.
Inspiring Trust & Confidence: Be a leader that people can believe in. You can do this by consistently delivering on your "brand promises" as a leader.
Delegating Effectively: Great leaders use delegation as a tool to improve the skills of each team member with the goal of elevating the whole team.
Performance Coaching: Forget "constructive criticism;" great leaders give skillful and productive feedback on a consistent basis to improve team performance and confidence.
Influencing: A great leader has the skills to overcome resistance from others and rally support around initiatives and ideas.
Include these 5 leadership traits, as well as some of the other skills and knowledge you feel, is necessary for a high-performing leader in your industry–such as strategic mindset, business acumen, technical ability, institutional alignment, etc–and you're on the right track.
What is Performance Coaching and Why is it the Best Replacement for Performance Reviews?
Performance coaching is the ongoing process of communication, feedback, direction, and support. Instead of ratings and forms, teams have autonomy and decision-making authority to achieve a shared goal.
In this model, a manager acts as a coach instead of a director. They serve as a sounding board, a supportive critic, and a source of facts and ideas derived from broader experience. Managers go from being a voice of judgment to being someone who listens, asks, facilitates, integrates, and provides support.
"We're finding that the new performance-development system is promoting trust between managers and employees — the foundation of high-performing teams. The insights we are giving and receiving are very different compared to the scrubbed and anonymous 360-degree reviews of the past. This is uncomfortable at first: It is difficult to truly self-reflect and spot the gifts embedded in the increased feedback. As managers, we need to be more vulnerable and show our teams we are growing to give them the license to do the same."
GE's Real-Time Performance Development by Leonardo Baldassarre and Brian Finken
Step 2: Communicate Your Leadership Profile
Within an organization, a Leadership Profile should be defined and communicated well. When a leadership hire or promotion takes place, no one should wonder how that person was chosen.
Make sure all key members who have a role in pertinent hiring and promoting decisions have access to a clear copy of your organization's leadership profile.
Additionally, make sure all current leaders have knowledge of the Leadership Profile so they know by which standards their performance will be compared.
Step 3: Assess And Close The Gaps
What is the state of your current leaders, and what tools and resources do you have in place (or can you put in place) to ensure they have mastery of all of the skills within your Leadership Profile?
98% of leaders want continued support, services, and opportunities to grow.
Chances are your leaders are eager and willing to take part in regular leadership development programs that will help them achieve higher levels of leadership performance. And this doesn't just help the leader, it has a significant impact on your company performance as well. By executing a plan for strategic leadership development, you're enabling your leaders (and organization) to elevate their performance in ways that can significantly impact the company.
Organizations with high-talent leaders have the capacity to realize:
48% increase in profitability
22% increase in productivity
17% increase in client engagement
19% decrease in turnover
compared to lower-talent leadership companies.
Pat Bosworth
Founder and CEO
Patrick effectively coaches leaders at all levels and across a number of industries with a pragmatic, consultative approach. Previously, he was vice president with Right Management and held other senior OD and development positions in manufacturing and the professional services Industries. He holds an M.S. in Industrial/Organizational Psychology from Lamar University.
Stay current on your favorite topics
Article – Leadership Development Insights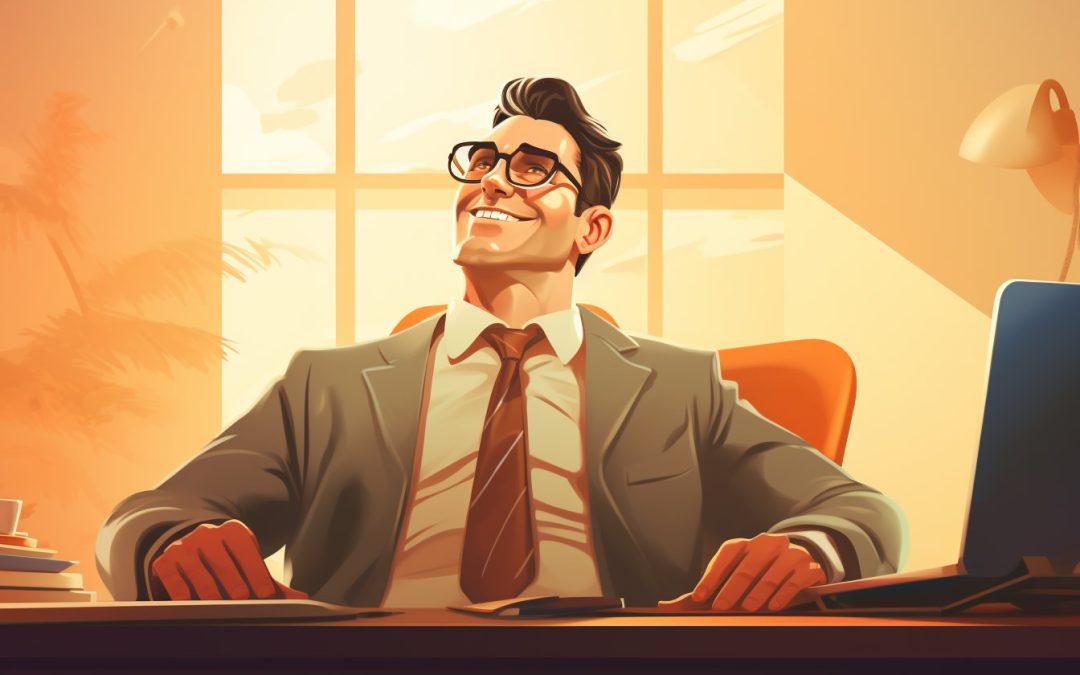 A few weeks ago we created a very important article that discussed all the ins-and-outs of why 1:1 leadership coaching can be a huge success. For those looking for the cliff notes: What is 1:1 Leadership Coaching? 1:1 Leadership Coaching is a personalized...
read more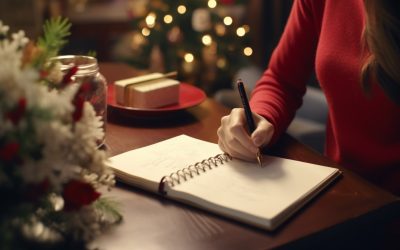 As the holiday season approaches, the atmosphere in your office begins to shimmer with a unique blend of excitement and nostalgia. It's a time when the air is filled with more than just the chill of winter – there's a palpable sense of anticipation, a readiness for...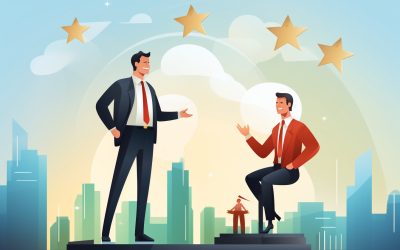 As the year draws to a close, you might find yourself facing the annual ritual of the year-end review. This time can feel daunting, filled with evaluations that focus narrowly on metrics and performance. But what if you could shift this experience from a source of...