Leadership & Employee Development
The secret of leader-led development and how to make it work for your organization
For a lot of companies, training and development has become that one week out of the year where employees disappear for a day or two to learn a few new skills and come back pumped up and ready to take on the world–only to see that gusto evaporate within a month or so.
There are a lot of reasons traditional training programs end with this "evaporation" of skills and mindsets so quickly after training is complete, but one of the most well-known (and most often ignored) reasons is lack of involvement from leaders and executives.
You have probably heard the spiel before about how involvement from higher-ups in the employee development process leads to better alignment between individual goals and company goals and helps shape employee performance to accelerate company progress.
You probably also know that this practice develops long-term company support to reinforce lasting change and measurable on-the-job application. Not to mention it creating cohesiveness and a community of progress within the company.
We'll spare you the pep talk
Most organizations know the importance of syncing higher-ups with employee development but most overestimate the amount of effort that is required to reap the benefits.
In all actuality, there are a number of easy ways you can include leaders and executives in employee development without an excessive amount of time or effort.
Doesn't that take a lot of work and planning?
Many leaders automatically resist becoming part of the employee development process because they already feel stretched for time. Being a part of employee development feels like a massive undertaking. Are there supposed to be reports and graphs involved? Do they need research and examples to back up their claims? Shouldn't they receive an employee performance analysis or some metrics first?
The answer is no.
While a formal review may have a time and place in your organization, the best and most effective feedback can come from smaller, more informal interactions.
Involve your leaders from day one
One of the most effective ways to involve your leaders in employee development is to ensure they have a role in the process from day one.
Ask your executives and leaders to be part of the process for designing learning goals. The best development programs don't work in a vacuum; they're integrated with company goals and values. Make sure the leaders in your company understand how aligning learning and development goals with the skills and mindsets can fast track your company to more strategic success. Ask them to help be a part of the alignment process.
If your employee training and development program is already in place, use this as an opportunity to refresh it. Your executives and leaders shouldn't need to review the whole process, but a 30-minute conversation about overall goals and values can be an invaluable tool for both the executive and the learning process.
Stay in Touch
Receive monthly insights & articles from our leadership development experts.
Make the executive's role in coaching less formal
If regular coaching—understandably—feels like too big of a commitment, ask your leaders and executives to be a part of the development process on the ground level. There are huge benefits to on-the-spot coaching (as long as the leader is in tune with the overall development goals of the company).
On-the-spot coaching means your leaders and executives tune in to daily interactions and find small moments each day to use as teaching opportunities.
One executive I talked to who has grown multiple multi-million dollar companies from the ground up and is currently the chief executive officer of one of the fastest growing technology companies of the Western United States says that his modus operandi is to be a "walking manager," meaning he cruises the floor multiple times a day to engage in conversations with all levels of employees. He also holds informal weekly "stand-up meetings," where he goes to each team—such as his call center or engineering floor—for five minutes each week to ask members of the team to stand and discuss wins, losses, and areas of improvement.
He keeps the process friendly and quick to develop a positive rapport with the employees and to keep himself from dreading the interactions. However, these meetings without fail exhibit opportunities to coach individuals by discussing tools and strategies, realigning goals, or sharing stories or quips that illustrate lesson.
Informal executive involvement in employee development allows leaders to connect and coach on a one-on-one or team basis in a low pressure, convenient environment. It gives them an opportunity to share stories or personal experiences with employees which—especially in the case of millenials—significantly increases interest and engagement.
Keep it simple and short
Sometimes it's good to formalize the leader or executive's involvement in the employee development process, but in these cases, keep it short. At Leadership Choice, we like to involve leaders in the review of learning goals pre-training and in reviewing long-term development post-training to ensure alignment with company values and goals.
This also gives the leader or executive an opportunity to understand an individual or team's specific goals and use those as benchmarks during informal on-the-spot training.
Still not convinced?
Do you think it will take a little more encouragement for your leaders and executives to take part in the employee development process? Make sure they understand the benefits of having these interactions with their "in the trenches" employees.
By asking questions and listening to employees on the front lines, leaders and executives are bound to learn heaps of information about their company that they wouldn't otherwise be privy to. They will suddenly have direct insight into employee attitudes, customer issues, technology shortcomings, ideas for more effective processes, talents that might not yet been showcased, or brainstorms about new products or services.

Dave Boizelle
Chief Learning Officer
Dave has unique capabilities in training facilitation and developmental coaching across mid-sized and global organizations. Previously, Dave was the chief learning officer with RSM McGladdrey. He also has extensive experience as a director of human resources and recruiting at Arthur Anderson, Inc. Dave has an M.S. in Instructional Technology from Utah State University.
Stay current on your favorite topics
Article – Leadership Development Insights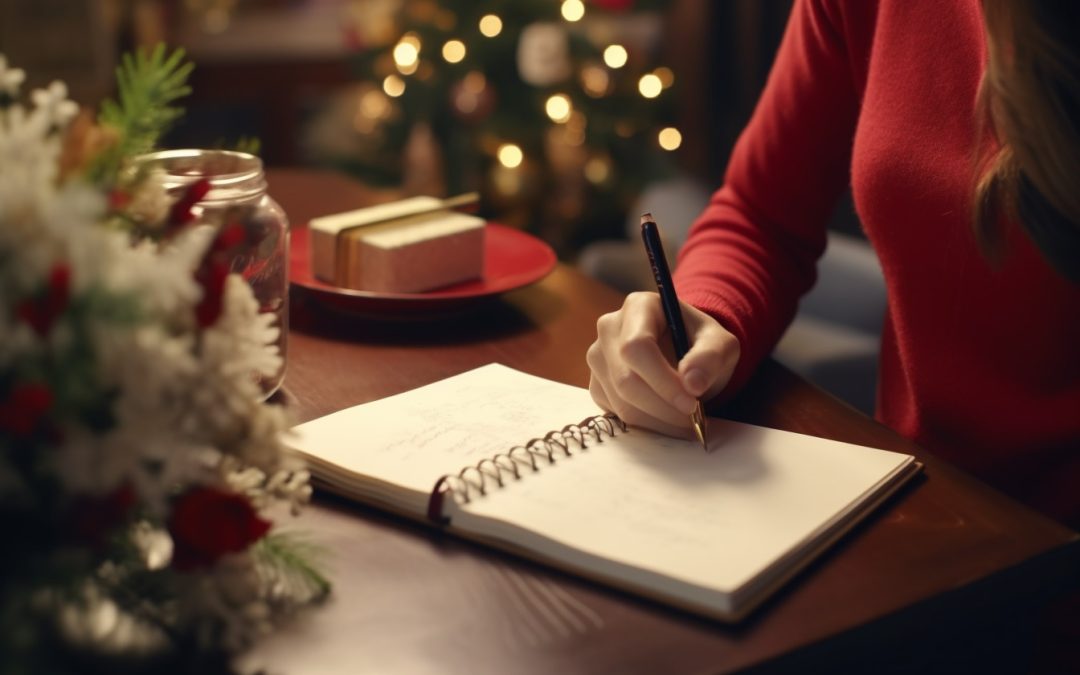 As the holiday season approaches, the atmosphere in your office begins to shimmer with a unique blend of excitement and nostalgia. It's a time when the air is filled with more than just the chill of winter – there's a palpable sense of anticipation, a readiness for...
read more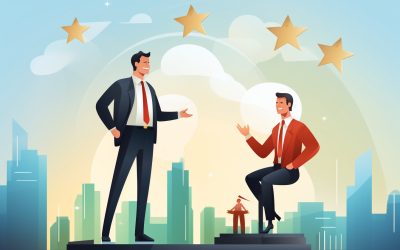 As the year draws to a close, you might find yourself facing the annual ritual of the year-end review. This time can feel daunting, filled with evaluations that focus narrowly on metrics and performance. But what if you could shift this experience from a source of...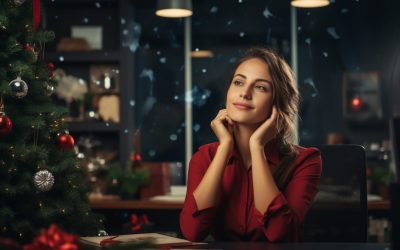 As the holiday season is upon us, the air fills with an unmistakable sense of generosity, warmth, and a collective spirit of giving. Streets light up, and homes are adorned with festive decorations, symbolizing a time when we come together. And beyond these seasonal...