You've probably heard about the flipped learning trend and how it's quickly becoming the training method of choice in the learning and development (L&D) industry. But what is flipped classroom learning and why is it so important to professional training and development?
What is Flipped Classroom Learning?
In a flipped classroom setting, students are given self-study materials that introduce a subject before any facilitator or teacher-led learning takes place. The idea is that base information can usually be effectively learned on one's own, and provides a base upon which "expert information," or information provided by an expert lecturer or facilitator, can be delivered.
Leading experts in the learning industry have recently transitioned to "flipped classroom" learning as a replacement for traditional classroom learning. In classroom learning, an expert lecturer or trainer introduces new information in-person then assigning post-class "homework" or supplemental material to extend learning.
Why Transition Away from Traditional Classroom Learning?
Pivoting to flipped-classroom learning came from the realization that traditional classroom learning doesn't maximize information and learning.
In a traditional classroom scenario, experts are presenting information in an introductorystage of learning. While the introductory stage is an important part of the learning process, it isn't the most effective use of the expert's knowledge and experience and decreases the amount of information learned and retained by participants.
Why is Flipped Classroom Learning More Effective?
What makes flipped classroom learning more effective than traditional classroom learning?
Our goal in professional training and development is to provide a training experience:
That provides maximum efficiency
Where the most information is learned
Where application is most successful
and where retention is the longest
Stay in Touch
Receive monthly insights & articles from our leadership development experts.
Incremental learning with the opportunity to apply and review before learning additional information is more effective for actual application. Especially when compared to the "brain dump" classroom method in which the bulk of information is introduced in a single sitting.
Why is Incremental Learning More Effective?
When it comes to memory, information is not store in the mind linearly. Instead, information is filed away categorically, "next to" or connected with relevant information.
The introductory phase of "self learning" in the flipped classroom pedagogy means students are putting information in place that stands as a foundational unit upon which future information can be built and connected.
Why is it More Efficient to Learn Introductory Information in Self-Study?
Introductory information doesn't typically take an expert to explain, especially when its purpose is to have a base of information.
Having an expert take time to introduce basic information can be a waste of time and expertise. Their time is better spent on more complex conversations and diving deeper into information.
By introducing information through self-study, a participant is better prepared with a base of information. That way when they participate in the more complex expert learning, they're able to better understand and connect more complex ideas.
This means it's not only the best use of time for the expert; it's also better for the participant's actual learning environment.
What's the Bottom Line?
The bottom line is that flipped classroom learning is a more efficient and effective method of leadership training and coaching than traditional classroom -> post-classroom work teaching methods. For more information about flipped classroom learning or how you can implement this practice in your own organization, contact Leadership Choice.
Pat Bosworth
Founder and CEO
Patrick effectively coaches leaders at all levels and across a number of industries with a pragmatic, consultative approach. Previously, he was vice president with Right Management and held other senior OD and development positions in manufacturing and the professional services Industries. He holds an M.S. in Industrial/Organizational Psychology from Lamar University.
Stay current on your favorite topics
Receive occasional articles and insights in your email inbox.
Article – Leadership Development Insights
In the vast realm of leadership, one aspect remains profoundly personal yet universally impactful: a Personal Leadership Philosophy. Just as a captain relies on a compass to navigate the tumultuous seas, a leader leans on their leadership philosophy to guide them...
read more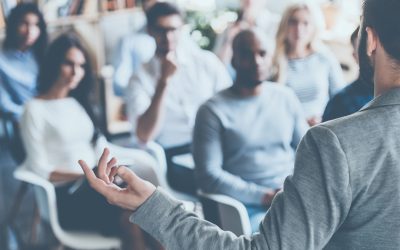 In the evolving landscape of leadership development, coaching has emerged as a pivotal tool to shape effective leaders. From board rooms to online chat rooms, the dynamics of imparting leadership skills have witnessed a dramatic shift, especially with the advent of...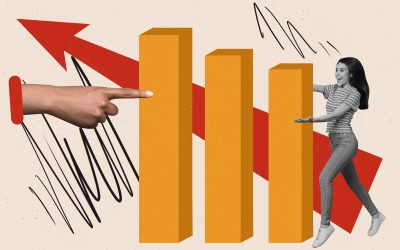 Leadership Choice is a company that specializes in leadership training and development. Our Advanced Leadership Program is a comprehensive course that helps leaders of all levels to improve their skills and effectiveness.  Benefits of an Quality Leadership...