Spotting Fakes: 3 Impostors, 3 Tips, and 1 Rad 80's Hairstyle
Business efficiency is all about maximizing team performance while minimizing business costs. With that goal in mind, it's no wonder so many companies are making the switch to virtual training for leadership development. But things aren't always what they seem in virtual training. Here's what to look for.
Choose the Right Virtual Leadership Development Company
Maximizing team performance while minimizing business costs. With that goal in mind, it's no wonder so many companies are making the switch to virtual training for leadership development. Not to mention, the 2020 pandemic has forced many companies to move to a virtual training/education model with little to no preparation. Even post-pandemic, companies have already gotten a taste of the cost-effectiveness of it and want to continue utilizing it.
Making this switch not only makes leaders more effective within their organizations (the result of any good leadership development program). But more importantly, virtual training means there are no travel costs and no lost productivity from excessive time away from work. It also means teams spread over different states can now collaborate in training without moving from their office chairs.
Even though virtual training is becoming increasingly popular, not all virtual learning programs are created equally.
Can you spot the fakes? What to Look Out for in Virtual Leadership Training
More and more leadership development companies have jumped onto the virtual training bandwagon, but not all of them have gotten it right.
As the buzz over virtual learning has increased in the L&D and HR industries, leadership training and coaching businesses have responded in a few different ways: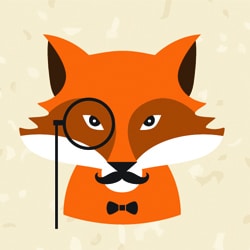 THE TRENDSETTERS
Some providers have been desperate to prove that their company is the most technologically advanced and innovative of all, so they launch half-baked programs just so they can say their program is "virtual." These virtual leadership training programs include some "patched-together" videos and downloadable worksheets, then called themselves "ahead of the curve."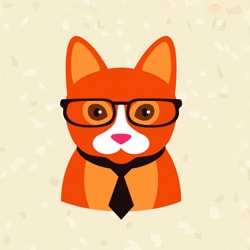 THE OPPORTUNISTS
Some management training and coaching companies saw the potential in virtual training as a way to scale their client base and product while minimizing actual effort on their end. This is because they (wrongly) believed that virtual management training meant you could cut out the human element—trainers, experts, and coaches. You can recognize these folks by their assembly-line training and no human-to-human elements outside of initial setup and technical support.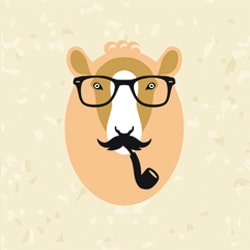 THE FOLLOWERS
Others accepted the change begrudgingly, even if they didn't quite understand virtual business training. These companies are typically behind the gang, with clunky technology, short training videos that they probably used to supplement mid-classroom training back in the day, and pdfs of their old classroom worksheets for you to download and print out. Stepping into virtual training isn't because these guys actually believe in the model; it's just because they want to feel like they're putting in the effort to at least try to "keep up."
I'm no David Lee Roth
In high school and university, I was never the kid to jump on board with the latest trend. In fact, I was way more likely to be in the library studying the psychology of change management in organizations than rocking a mane of headbanger-worthy hair at the latest Van Halen concert.
So when I heard the industry's urgings to make the switch to virtual learning in order to stay relevant, I wasn't about to hastily throw something together so we could be one of the coolest, most technologically savvy leadership development companies.
If we were going to offer a virtual management training solution, it was going to be for the right reasons and we were going to do it in the best way possible.
Three Tips I'd Give to My Closest Friends: What You Should Look for in Virtual Leadership Development
Because of my background in organizational psychology, my first step to deciding how to step into virtual management training was to settle in with some good, hearty research.
Online or virtual management training approaches–I quickly discovered–were not all created equally. The choice between great versus not so great programs was the difference between 20-30% retention and 80-90+% retention with solid long-term application.
So what sets the bad programs apart from the good?
1 – Look for Real People Connecting With People
First and foremost, the most effective training still utilizes live facilitators in a group-learning environment. One of the biggest gaps between successful and unsuccessful training occurs when participants are removed from a situation in which they can interact with their peers.
Utilizing live instructors in a group learning environment means the training program, despite being virtual, still has the capability to be interactive (as opposed to a single participant watching a training video on his or her own).
In the best virtual management training programs, these facilitators create a participative environment in which the entire group takes part in discussions. This helps participants apply and expand learning by sharing (and therefore creating correlations to) their own personal experiences. Hearing how others apply that learning to their unique situations also strengthens retention. People are social creatures tuned to crave other people's stories, so real discussions strengthen long-term retention by providing multiple perspectives of the same piece of information.
It also creates an environment in which questions and comments can be addressed in real-time by experts. This enhances the information learned as opposed to creating a speed bump that would stint the retention of information if the participants were instead left to wonder or research alone.
Stay in Touch
Receive monthly insights & articles from our leadership development experts.
What does it look like?
At Leadership Choice, we utilize an online classroom environment that allows two of our top leadership coaches to host live-virtual training events with a group of participants. This functions basically like a virtual classroom (without travel costs, catering bills, or room rentals).
Participants are able to take an active role in the class with full audio discussion capabilities, chat, polls, and more.
2 – There's Nothing Wrong With Needing Alone Time
While a great amount of learning is capable of taking place in a virtual group-learning environment, the best virtual leadership development programs use a mixed-learning approach that includes interactive self-study.
This can take many forms, but the most effective virtual management training programs include presenting information in a clear, interesting, and effective manner, then guiding the application of the material in the participant's particular leadership situation.
The reason this mixed learning is important is that the best business training programs appeal to each different communication pattern. Each person learns a little differently, and a great training program takes that opportunity to present information in multiple different ways in order to cover every base. If this is done in a clear, concise, and interesting way, it will benefit every learner regardless of the communication pattern. This is because learning information using multiple media platforms creates stronger connections to information, increasing retention and on-the-job application.
Interactive self-study augments the virtual classroom environment by providing the participant with background information that strengthens the base upon which the rest of the knowledge can be applied. Studies show that when a person is introduced to basic information, given time to apply that information to their personal situation (if possible), then compounds that learning with an interactive group learning environment and the personalized guidance of an expert, their retention and real-life application significantly increases (to the tune of 300%).
What does it look like?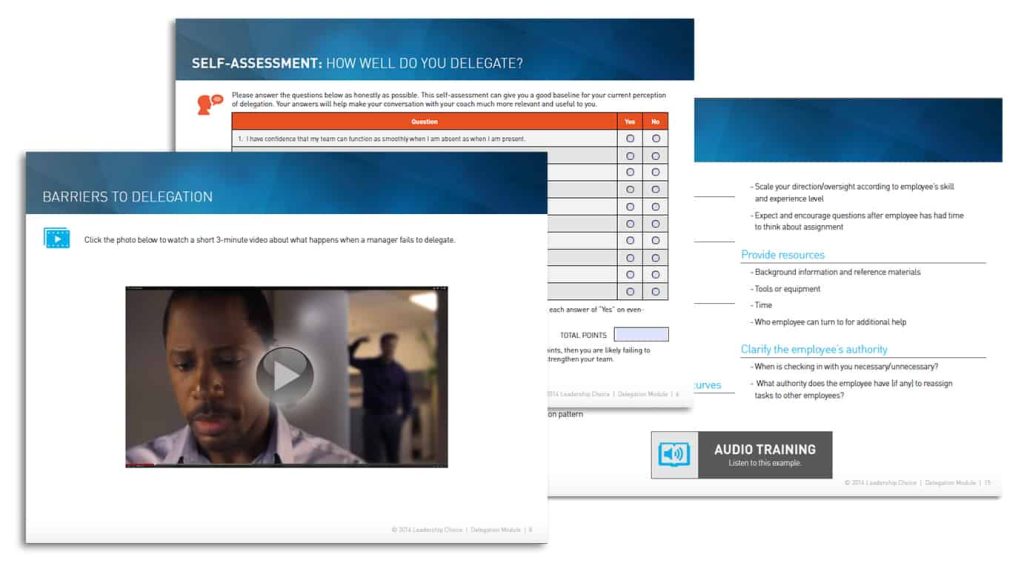 Leadership Choice augments virtual classroom training sessions by introducing an interactive workbook at the beginning of each learning module. This workbook supplies basic information about each concept before participants take part in the virtual classroom environment. By having this base of information and by having completed the internal exercises, it maximizes the impact of the group-learning environment. Participants are able to use the virtual classrooms as an opportunity to expand knowledge in a meaningful way that maximizes retention and long-term application.
These interactive workbooks are downloadable and use multiple medias and self-application capabilities to maximize learning.
3 – Take it Personally
Finally, one of the most important aspects of a successful virtual management training program is the capability to personalize the curriculum. This isn't to say that every training module should be rewritten hundreds of times to suit each individual, but there should be a strategy in place that makes the content, goals, and outcomes applicable to the organization and each participant.
The reasoning behind this is threefold:
It increases retention. If the information is personally applicable, the participant is more likely to retain the information long-term and to apply it in a real-life setting. One of the major drawbacks of any training program–virtual or classroom–is that if a participant can't see how the information is going to immediately affect him or her, they're likely to dismiss the information.
The most successful training programs systematically relate each piece of new information to participants (or better, give the participants the capability, knoweldge, and guidance to do it themselves) so they can more easily see how the skillsets or mindsets directly apply to or affect them.
New strategies can be more effectively applied in alignment with company goals. The best virtual training companies aren't one-size-fits all. They take into consideration an organization's goals and help each team member apply new mindsets and skillsets to achieve these goals.
For instance, learning to delegate effectively to, in general, elevate a team's performance is one thing. Delegating to elevate a customer service team's performance in the trial run of a new SAAS product to better strategize how to efficiently roll out the product (and future products) to the rest of your clients is another thing.
This approach creates measurable business results. Instead of a training program that gives you the list of topics that it will cover, an effective training program will work with the organization and leaders to develop goals for training and for post-training continuation of development. This will typically include

An initial meeting with the organization and leaders
Follow-up with the participant throughout training to ensure goals are on track as well as to give the participant any resources or additional information/support needed to achieve these goals
Long-term development plans post-training that ensure new skills can be measured and will be applied post-training in ways that best help achieve the organization's goals.
What does it look like?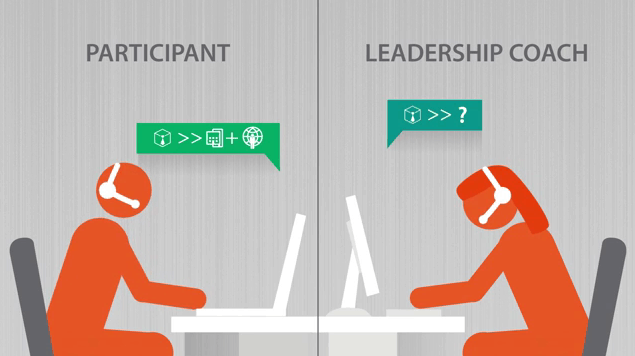 Personalization is perhaps the trickiest—though most important—aspect of effective training programs. Leadership Choice achieves this piece of the optimal virtual leadership development trifecta by assigning each participant to a personal leadership coach. Since these coaching sessions are held virtually, the coaching doesn't add a significant cost to the organization but adds significant success to each participant's completion of the program.
Vet Your Virtual Leadership Development Company–It's Worth It! 
Studies show that when a person is 
Introduced to basic information
Given time to apply that information to their personal situation, then
Compounds that learning with an interactive group learning environment and the personalized guidance of an expert 
their retention and real-life application significantly increase–as much as 300%!
Pat Bosworth
Founder and CEO
Patrick effectively coaches leaders at all levels and across a number of industries with a pragmatic, consultative approach. Previously, he was vice president with Right Management and held other senior OD and development positions in manufacturing and the professional services Industries. He holds an M.S. in Industrial/Organizational Psychology from Lamar University.
Stay current on your favorite topics
Article – Leadership Development Insights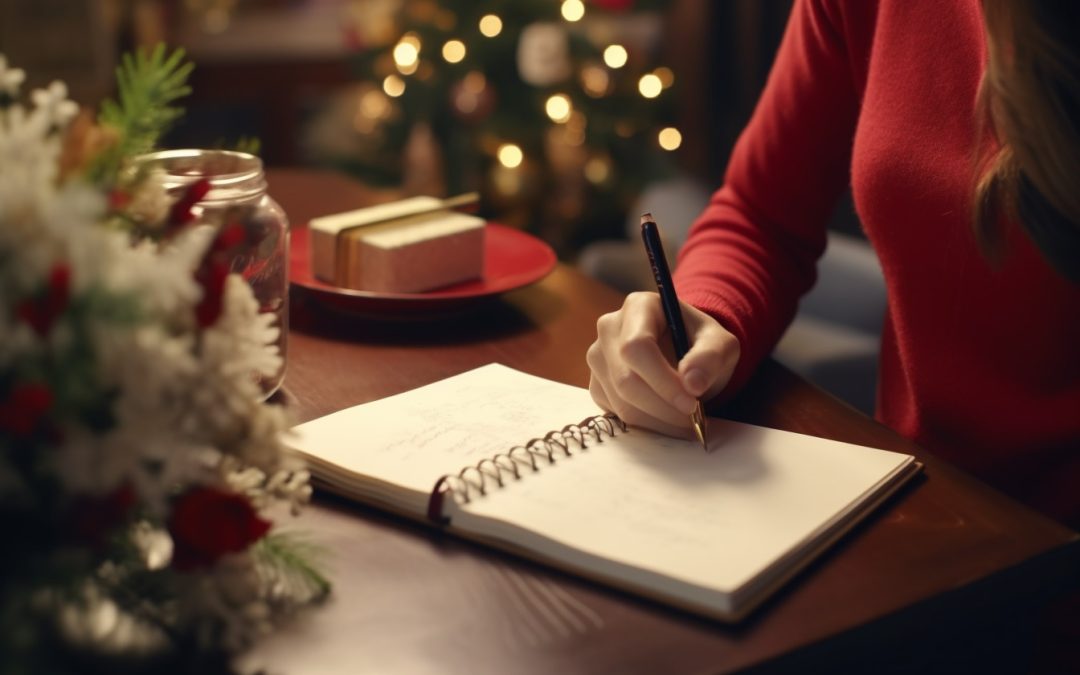 As the holiday season approaches, the atmosphere in your office begins to shimmer with a unique blend of excitement and nostalgia. It's a time when the air is filled with more than just the chill of winter – there's a palpable sense of anticipation, a readiness for...
read more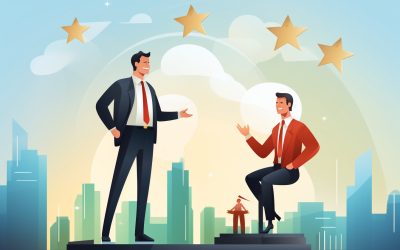 As the year draws to a close, you might find yourself facing the annual ritual of the year-end review. This time can feel daunting, filled with evaluations that focus narrowly on metrics and performance. But what if you could shift this experience from a source of...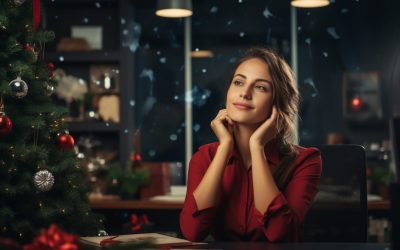 As the holiday season is upon us, the air fills with an unmistakable sense of generosity, warmth, and a collective spirit of giving. Streets light up, and homes are adorned with festive decorations, symbolizing a time when we come together. And beyond these seasonal...