There are several reasons a leader may consider hiring a leadership coach. New, inexperienced, or high-potential leaders may hire with a leadership coach to learn essential leadership skills or gain confidence in a new leadership role. Seasoned leaders may hire a leadership coach to overcome a plateau, solve a specific challenge, or to accelerate the success of a particular goal.
A leadership coach not only helps to increase the skills and confidence of a leader, but the coach also acts as a co-pilot, helping the leader in the trenches with specific challenges and goals personal to the leader.
Unlike leadership trainingwhich often follows a set progression of curriculum, leadership coaching is 100% personalized, helping the leader advance from their current leadership level to the leader they want to become.
Benefits of Getting a Leadership Coach
A leadership coach is not just a teacher; they're also a co-pilot, a counselor & motivator, a partner, a devil's advocate, a person to bounce ideas off, and a guide from point A to point B.
Your experience with your coach will depend on your current stage as a leader and what your goal for coaching may be, but here are some of the main results our clients see from hiring a leadership coach.
1 – Solidifies Essential Leadership Skills
If you are a new or inexperienced leader, studies show that your first 3-9 months on the job will likely solidify your habits for the entirety of your leadership career. By getting a leadership coach, you're partnering with a co-pilot who can help ensure that the skills and techniques you use to lead will propel you in your career wherever you go.
2 – Overcome a Plateau
If you're already a seasoned leader but feel like you've stalled out, are struggling to achieve real results, or feel frustrated or dissatisfied in your position, a leadership coach can help.
While many leadership coaching services offer established leadership coaching programs, these programs are 100% adaptable to your current situation. Your leadership coach can help you take your team to the next level, amp up your confidence and influence, work through an existing challenge, or prepare for larger roles.
3 – Makes You a More Well-Rounded Leader
The environment you developed your leadership skills in may not be the environment you end up in. A leadership coach helps you become a more well-rounded leader capable of handling any challenge you may face.
4 – Gain Leadership Confidence
Whether you're a new, inexperienced, or high-potential leader, one thing we all can say for sure about a leader is that confidence matters. If you don't believe in yourself, why should your team members? When you hire a leadership coach, you are hiring someone who will empower you with tools for success and work with you one-on-one until they feel natural.
Interested in hiring a leadership coach? Contact us to speak with a leadership coach today!
5 – Faster Progress
Were you put in your leadership position to produce a certain outcome, achieve a goal, or turn around a specific situation? A leadership coach gives you a top expert to bounce your ideas off of and assist in the implementation, cutting out much of the trial and error and accelerating results.
6 – Adapt Faster to Your Leadership Role
A 2012 study in Training Industry Quarterly found that it takes up to one year (or more) before someone in a new role will be as productive as his or her predecessor. But we know you can do better than that. With a leadership coach as your co-pilot, you can hit the ground running and accelerate your success as a leader.
7 – Maximize Your Current Team
A leader is only as strong as his or her team. If you feel like your team is currently underperforming and you can't figure out how to motivate them, a leadership coach can help. Leadership coaches are experts in improving team performance and can help work behind the scenes to help you maximize the talents, engagement, and productivity of your existing team.
Why You Should Get a Leadership Coach
A leadership coach is not only the best way to accelerate your performance in your current role; it's also a way to improve your trajectory in your leadership career. A leadership coach will help improve and fine-tuning your leadership journey, which can have an invaluable impact on your long-term success.
You may also be interested in…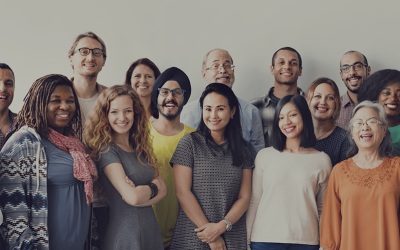 Leadership expert Dave Boizelle discusses the formula he uses to design successful high-potential leadership programs. After many years of designing and delivering a Leadership Acceleration Program in partnership with a leader in...
read more