"You can teach anyone how to make a widget. But can you teach those same people to work on a team and make your processes better?
"With Leadership Choice, you can."
VP Human Resources
Global Manufacturing Firm
Delivering a Foundation of Better Communications
A foundation of better communications will produce better results in everything you do. Connecting With People upgrades your communications foundation with greater self-awareness of your own Communication Patterns. It strengthens your understanding of how to work with others. And it helps you put this new understanding to work on the job.
A Business Tool for Increased Success
High-talent employees don't just speak well; they use communication as a business tool to increase success. Through this groundbreaking program, individuals, teams, and organizations master communication patterns and leverage those patterns to make measurable performance improvements through communicating with others.
Available as a half-day classroom workshop or now as an on-demand, virtual program, Connecting With People delivers positive impact. Consider this program for:
On-boarding new employees.
Replacing team dysfunction with improved performance.
Enhancing regular performance reviews.
Creating greater self- and other-awareness at all levels in your organization.
Simply put, Connecting With People delivers better results. This accelerated approach supports performance-focused organizations like yours. It equips team members with the essential communication skills and new habits to achieve the results you need.
Effective Communication Begins Here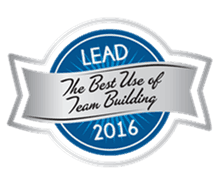 Winner of the 2016 LEAD award for effective team-building, Connecting With People delivers improved communications.
And what we mean by better communications isn't just how we talk or tone of voice, but how we process ideas coming from other people, how we work under pressure, how we give and receive feedback, how we interact with others, and more.
Better communications means understanding the communication preferences of others and modifying our communication preferences to better connect with them.  This enables understanding and being understood, seeing eye-to-eye or agreeing to see things differently, encouraging others and feeling encouraged by others, or being on the same page.
Competencies Developed
Agile and Skilled Communications
Individuals and teams will become willing to modify how they interact, listen, and communicate based on their audience.
Relationship Focus
Participants will shift their focus to develop relationships by creating a positive environment and engaging others in a genuine fashion.
Flexible Perspective 
Graduates of this program demonstrate more flexible perspective and willingness to understand and consider the point of view of others.
Training Anytime, Anywhere
Connecting With People is available in multiple formats to meet the needs of any organization.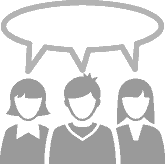 Classroom
Bring in a Leadership Choice trainer or certify an internal trainer to teach in person to your employees. Ideal for cohorts of 10 or more, including intact teams, cross-functional teams, or peer groups.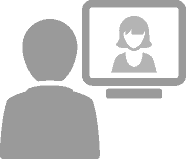 Live Virtual
Join a Leadership Choice trainer in our facilitated virtual classroom and learn from the comfort of your home or office. Ideal for cohorts of 10 or more, including remote or virtual intact or cross-functional teams.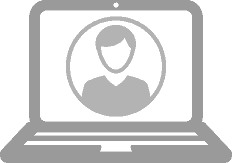 Virtual On-Demand
Learn anytime and from anywhere online from our fully on-demand dashboard. This asynchronous program is ideal for remote or virtual participants, on-boarding new employees into an existing cohort, or catching someone up.
Trainer Certification
Connecting With People is powerful, relevant, and engaging–and it's also easy and fun to deliver. Certifying in-house trainers is the easiest and most cost-effective way to implement Connecting With People in your organization. Our virtual Train The Trainer program equips you with tools to start implementing an in-house Connecting With People program  today.
Preview Connecting With People
Evaluate Connecting With People for yourself, your team, or your organization with our 14-day free trial offer. Discover how this approach can create top performers, including:
Improving stakeholder, vendor, and customer relationships.
Building new levels of team trust and engagement.
Enhancing individual and team strengths.
Creating action plans that deliver desired improvements.
Get Started
"No one leaves this training going 'I already knew how to do that' but instead saying, 'I can clearly learn to communicate better.'
This approach is now part of our culture—with employees wanting more."
HR Director
Supply Chain Leader
Delivery Options
Classroom workshop (1/2 day)
Live virtual (2+ hours)
On-demand virtual (2+ hours)
In-house trainer certification also available